Hutchison Ports Partnering with Iraq Terminal Operator
22 August 2017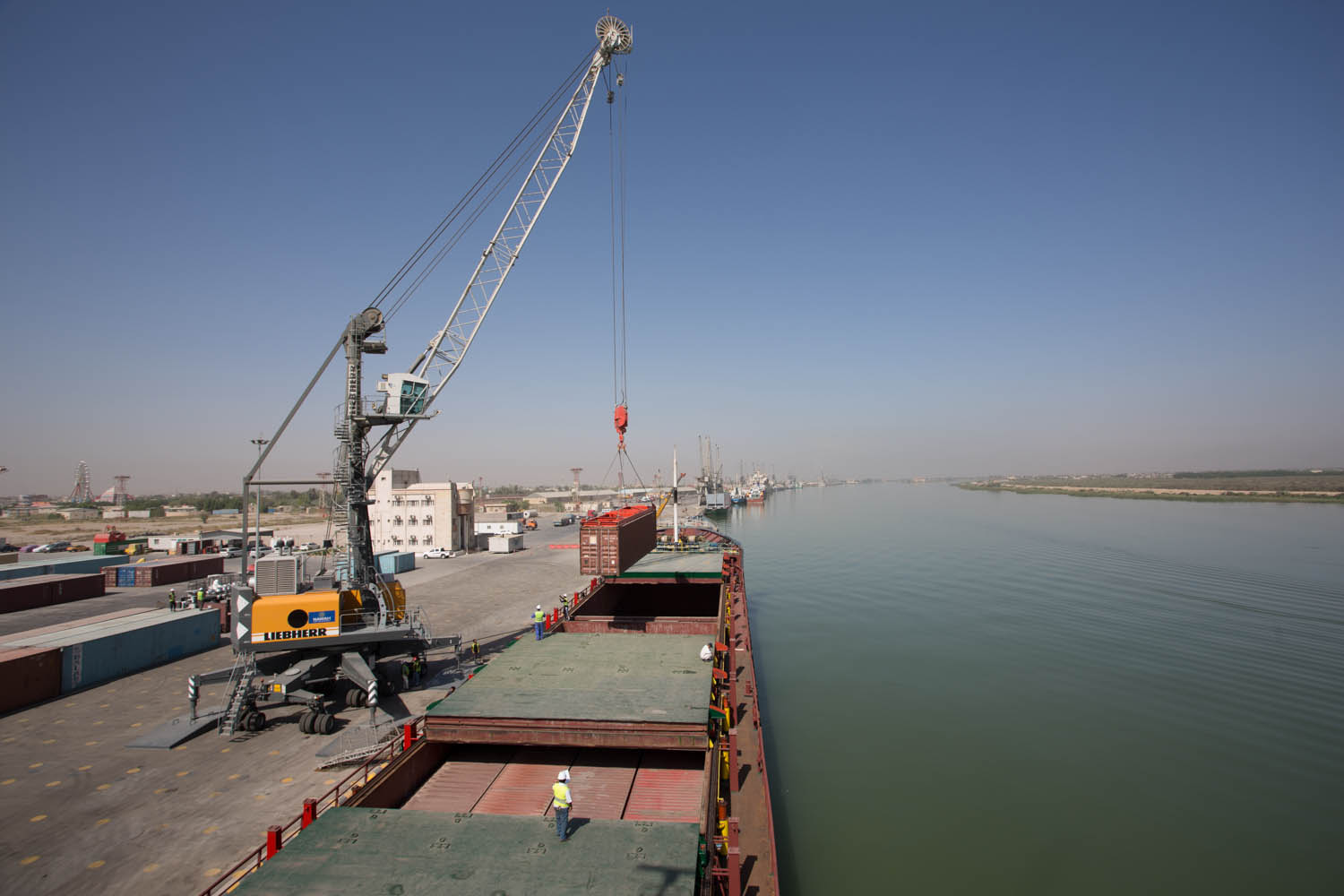 CHICAGO – August 22, 2017 – Hutchison Ports and the Pritzker Family Business Interests ("PFBI"), advised by The Pritzker Organization, L.L.C. ("TPO"), announced today that the leading Hong Kong-based port operator has agreed to partner with NAWAH Port Management, L.L.C. ("NPM") to manage existing and future operations at the historic Port of Basra in southern Iraq. Hutchison Ports will assume oversight of day-to-day commercial and operational activities at NPM, operating under the name of Hutchison Ports Basra.
NPM is a containerized terminal operator at the Port of Basra located along the Shatt Al Arab waterway in Iraq. The company services the shipping needs for a full spectrum of customers across Iraq – from large, multinational companies to local Iraqi merchants. NPM's proximity to the city center and major oilfields, and its operations are viewed as key competitive advantages versus other ports in the region.
"We view NPM's operations at the Port of Basra as an integral piece of our expanding Middle East strategy and are excited about the opportunities this partnership creates," said Andy Tsoi, Hutchison Ports' Managing Director - Middle East and Africa. "We believe strongly in the growth story of Basra, Iraq, and the Middle East as a whole and are delighted to have the opportunity to participate in and support the growth of the business over the long term."
Eric Clark, CEO of NPM, said, "Hutchison Ports has an exceptional team and a proven track record of delivering value to its customers, employees and the regions in which it invests. We are delighted for the opportunity to partner with one of the leaders in the industry – a company which shares our vision of NPM as both a unique maritime asset in southern Iraq as well as strategic platform in the epicenter of one of the fastest growing regions in the world."
Eversheds Sutherland (International) LLP served as legal advisor to Hutchison Ports and Latham & Watkins LLP served as legal advisor to the PFBI during the deal process.
Terms of the transaction were not disclosed.
About Hutchison Ports
Hutchison Ports is the port and related services division of CK Hutchison Holdings Limited (CK Hutchison). Hutchison Ports is the world's leading port investor, developer and operator with a network of port operations in 49 ports spanning 26 countries throughout Asia, the Middle East, Africa, Europe, the Americas and Australasia. Over the years, Hutchison Ports has expanded into other logistics and transportation-related businesses, including cruise ship terminals, airport operations, distribution centres, rail services and ship repair facilities. In 2016, Hutchison Ports handled a combined throughput of 81.4 million TEU. Additional information can be found at www.hutchisonports.com.
About NAWAH Port Management, L.L.C.
In 2011, the PFBI, in partnership with Paul Brinkley, and Matt Schoeffling, founded North America Western Asia Holdings ("NAWAH") to build and operate industrial businesses in the Middle East. NAWAH launched NPM in 2012 in partnership with the Moosawi Family of Basra, establishing a modern, container berth at the Port of Basra. The goal was to leverage NAWAH's global expertise and contacts to help re-establish both Basra and Iraq as a leader in global trade and commerce and see it once again become a key gateway between Europe and Asia. Located in Basra's commercial center and in closer proximity to Iraq's southern oil and gas fields than Iraq's other ports, the Port of Basra is and will continue to be an important transportation hub for the country's commercial and industrial development. Additional information can be found at www.nawah.com.
About The Pritzker Organization, L.L.C.
TPO is the merchant bank for the business interests of the Tom Pritzker family. TPO is focused on the PFBI partnering with exceptional leaders to create value across a wide range of industries. TPO looks for opportunities where it can create value for the PFBI and its partners and stakeholders over a long-term time horizon. For more than 60 years, TPO has overseen and guided the development of dozens of portfolio companies across a wide variety of industries, including manufacturing, logistics, life sciences, hospitality, healthcare and services. Notable businesses include Hyatt Hotels, Triton Container and the Marmon Group. Recent control investments include TMS International, Lithko Contracting, and Hargray Communications. In addition to its core strategy of building long-term businesses, TPO is also active in special situations, advising the PFBI in the deployment of capital across a wide spectrum of industries and across every tier of the balance sheet, from senior debt to equity. Additional information can be found at www.tpo.org.